RI's Knowledge centre
Keeping up to date is important, so here's the news.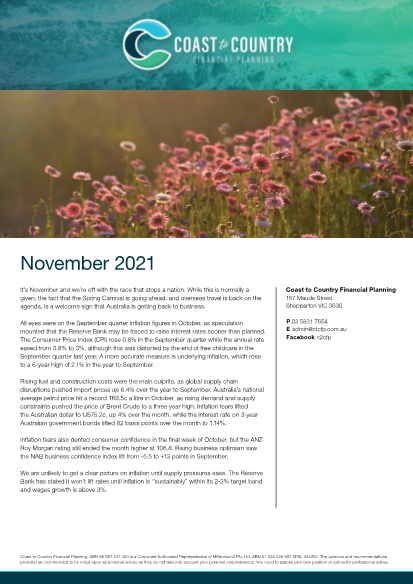 It's November and we're off with the race that stops a nation. While this is normally a given, the fact that the Spring Carnival is going ahead, and overseas travel is back on the agenda, is a welcome sign that Australia is getting back to business.