RI's Knowledge centre
Keeping up to date is important, so here's the news.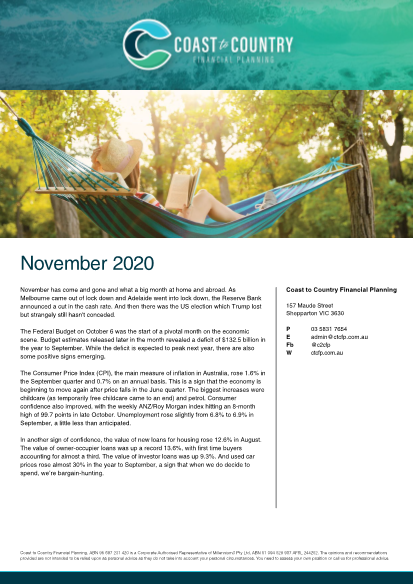 November has come and gone and what a big month at home and abroad. As Melbourne came out of lock down and Adelaide went into lock down, the Reserve Bank announced a cut in the cash rate. And then there was the US election which Trump lost but strangely still hasn't conceded.